Matt Minyard
Matt Minyard is one of the latest additions to the Parabatix Sky Racers. You can find him landing 12,500 ft mountains in South America or tearing it up in the Parabatix sky race.
His favourite way to fly?     'with my wing upside down'.
In the 2013 Minyard's made an incredible feat, flying from Mexico to Peru in 100 days. Matt, a natural flyer, is a trained instructor and has gained widespread attention in the USA for his piloting skills. Although he's early in his career , don't be fooled, he is one of the world's most talented pilots. You can catch Matt at our sky racing events with a smile on his face, teasing the crowds.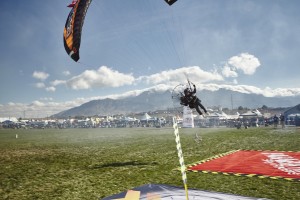 | | |
| --- | --- |
| Country | USA |
| Hometown | New Orleans |
| Birthday | 29 June 1992 |
| Food | Crawfish |
| Favourite terrain | Ocean |
| Spirit animal | Tamarin monkey |
| Favourite place to fly | Panama |
| Paramotor | Parajet |
| Wing | Paramania GTR |